Emanne Beashra is a talented singer from North Port, Florida, United States. The 10 years old singer rose to fame after participating in America's Got Talent Season 14. She is also Arabs Got Talent Season 5 winner in 2017.
| | |
| --- | --- |
| Known As | Emanne Beasha |
| Date of Birth | 18-Sep-08 |
| Age | 10 |
| Birth Place | Florida, United States |
| Gender | Female |
| Father | Yanal Beasha |
| Mother | Megan Beasha |
| Brother | Yahia Beasha – 14 years old, Adam Beasha – 7 years old |
| Religion | Islam |
| Address | North Port, Florida, United States |
| Nationality | American |
| Ethnicity | White – Middle-Eastern – Jordanian |
| Occupation | Student, Singer |
Emanne Beasha's Family
Emanne's father Yanal Beashra owns an ice cream manufacturing company named 'Primo Gelato Ice Cream Mfg.' in UAE. This company supplies premium Italian ice cream to Hotels and Restaurants in UAE.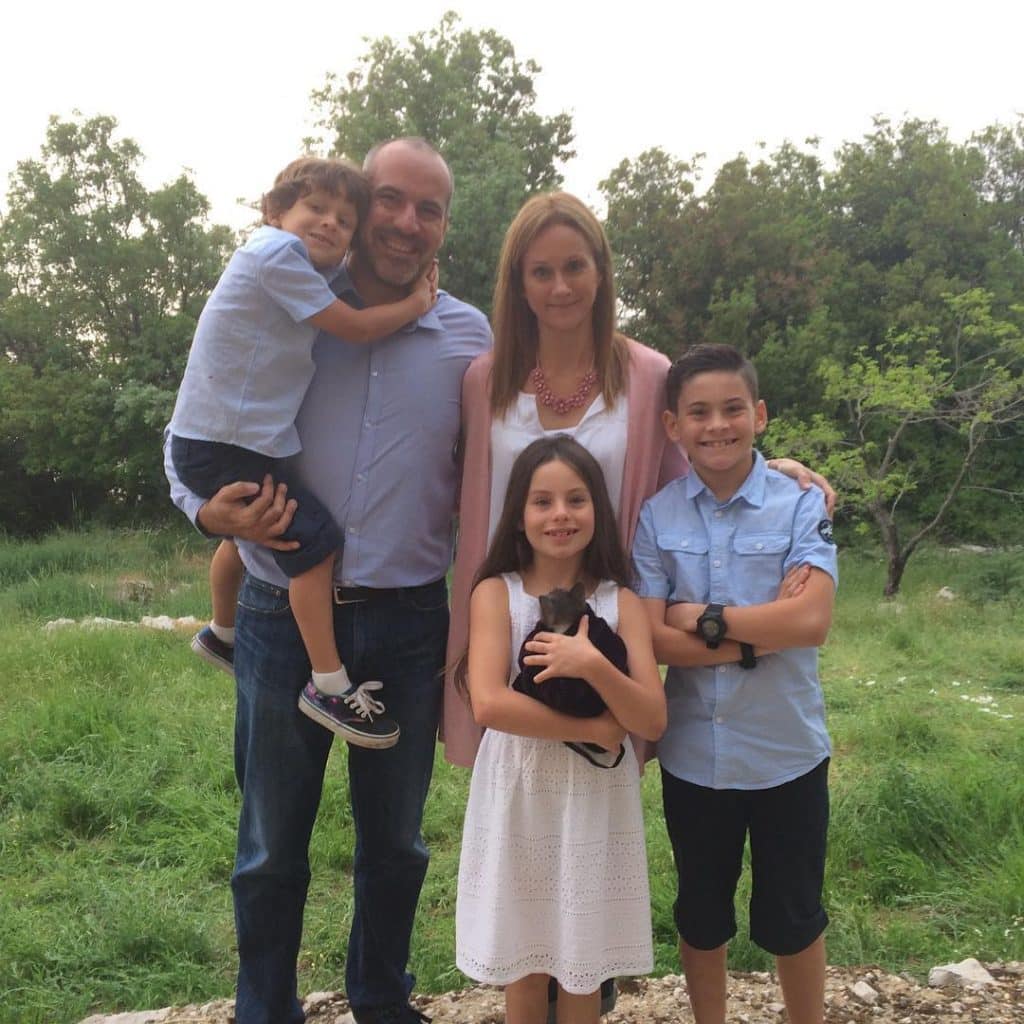 Emanne is being home schooled by her mother Megan Beasha. Megan is a housewife and she takes care of all three kids. At home, she is being taught usual school curriculum plus extra curriculum activity i.e. singing.
She has traveled a lot she has visited, UAE, Jordan, Japan, Sri Lanks and many other countries, which is teaching her about different cultures and regions. This is what happens when the parent is adventurist, great job!
Yanal Beasha in Ice Cream Factory with Employees

Emanne Beasha younger brother Adam Beasha

Emanne Beasha elder brother Yahia Beasha
Emanne loves animal and at such a young age, she has participated in UNICEF activities.
Emanne's elder brother Yahia Beasha was born in 2005 and younger brother Adam Beasha was born in 2012. She is the only girl child in the family.
Emanne Beasha's Career
Emanne Beshra prodigy singer, at the age of 8 she won Arabs Got Talent Season 5 Winner in 2017. At the age of 10, she participated in America's Got Talent Season 14 in 2019.
She has worked with one of the Middles East's best composer Mr. Talal Abu Al Ragheb in Nov 2018 on one song which was performed in Templeton Prize award function held in Middle.
Emanne Beasha in Kuala Lumpur

Emanne Beasha in Sri Lanka on Vacation

Emanne Beasha in Sri Lanka

Emanne Beasha while Recording Song