Emily Compagno is a 39 years old former cheerleader and attorney, currently working as an on-air legal and sports business analyst. She also regularly appears as a guest commentator on the Fox Network.
Emily's husband Peter Riley is a realtor and he works for Warren Buffett's company Berkshire Hathaway, Northwest region. He is a sports enthusiast and is a fan and supporter of NFL team Seattle Seahawks.
| Wiki and Bio | |
| --- | --- |
| Known As | Emily Compagno |
| Age | 9 November 1979, 39 years |
| Birth Place | El Cerrito, California, United States |
| Gender | Female |
| Husband | Peter Riley |
| Siblings | Julietta Compagno Skoog, Natalie Compagno |
| Address | Seattle, Washington, United States |
| Nationality | American |
| Religion | Christianity |
| Education | Graduated from the University of Washington, Juris Doctor from the University of San Francisco in 2006 |
| Ethnicity | Caucasian White, Italian |
| Height | 5 feet 6 inches, 1.70 meter |
| Weight | 60 kg, 125 lbs |
| Occupation | Attorney, Guest at Fox News, Sports Reporter |
Emily Compagno's Family:
Emily Compagno was born in El Cerrito, California, United States on 9th November 1979 to a Christian family. She comes from a military family who has served the United States from the last four generations.
Her great grandfather was a soldier in the US Army from 1912 until 1946 and he fought for the US in Mexico during World War 1 and World War 2. Likewise, her grandfather and father were also in the US army.
Her mother diagnosed with cancer when Emily was young and fortunately, she defeated cancer and recovered.
She has two sisters named Julietta Compagno Skoog & Natalie Compagno, both are married.
Julietta is married to Jon Skoog with whom she has two daughters named Josephine Harper Skoog and Violet Avery Skoog.
Natalie is married to Greg and owns a bookstore in Los Angeles named Traveler's Bookcase. She loves traveling and reading books and has traveled 87 countries around the world.
Although Emily's husband identity is unknown and photo of him are available, she frequently keeps poking fun of him on social media while concealing his identity.
Emily Compagno's Education & Career:
Emily completed her undergraduate degree from the University of Washington and her Juris Doctor from the University of San Francisco in 2006. During her Juris Doctor degree, she completed her internship at Judge John Noonan of the United States Court of Appeals for the Ninth Circuit.
Later she went to work for nonprofits organization as a volunteer in the African continent. She volunteered in Malawi, Zambia, and Uganda.
After returning from volunteer work she started working as a criminal defense attorney in San Franciso during this period she joined the cheerleading squad of the Oakland Raiders and eventually, she was selected as a captain.
In 2007 she was one of the four cheerleaders who got the chance to represent NFL at the launch of NFL China in Beijing and Shanghai.
Between 2010 and 2014 she worked as a civil litigator, criminal defense attorney and general attorney at the Social Security Administration.
Currently, she is working as an on-air legal and sports business analyst as well as a private practicing lawyer. She can also be seen on the FOX network as a guest commentator on sports and social issue topics mostly in news debates.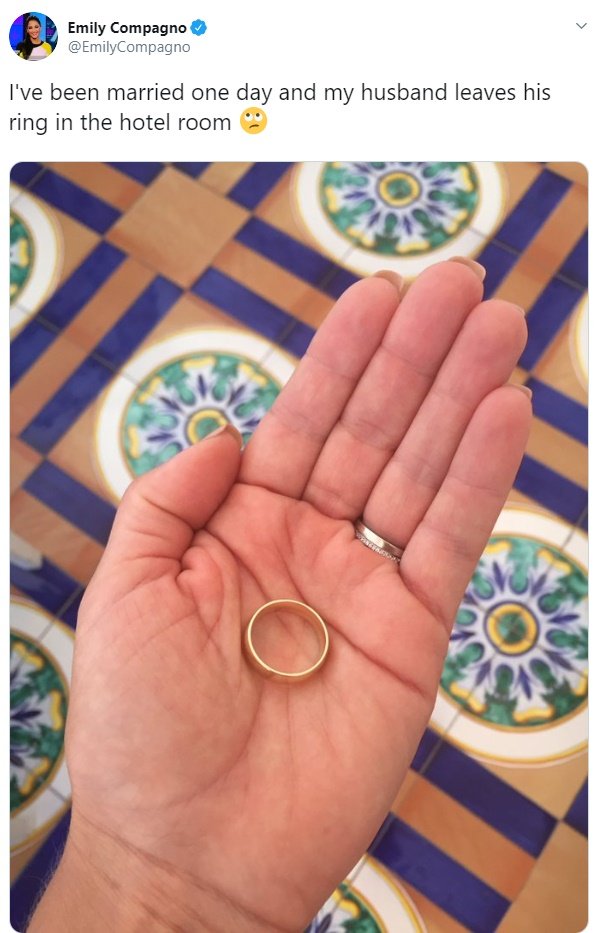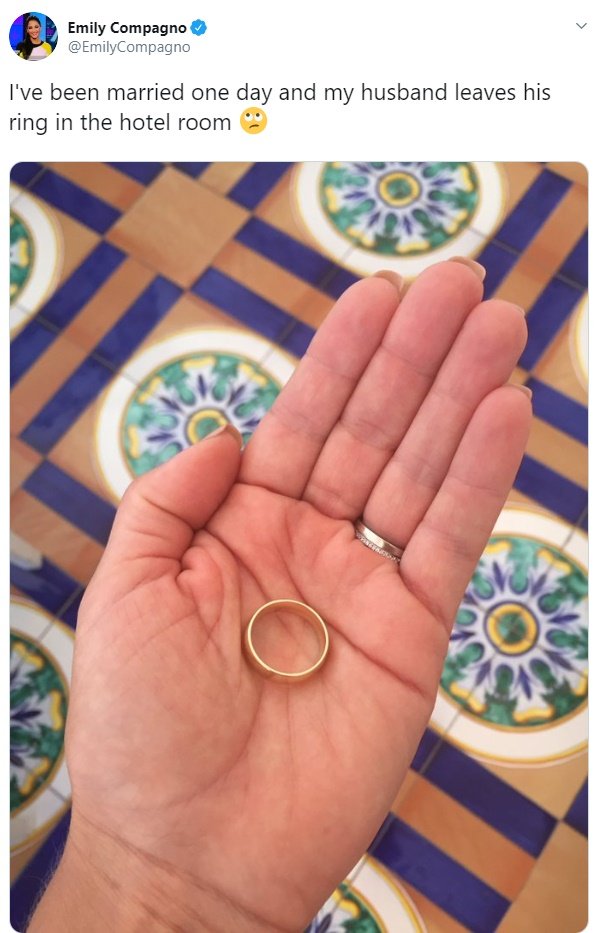 The couple is happily married and stays in Seattle and she frequently travels to San Francisco Bay Area New York City and Los Angeles for work.
Likes, Dislikes & Other Life Events:
She loves dancing and has been practicing it since the age of three.
For her first birthday, her parents adopted a wolf for her.
She contributes to the various online magazine including My LA Lifestyle in the live style category.
Emily and her sister Natalie were featured on Travel Channel's show 'Top Secret Swimming Holes' in the episode 'Spain Splashdown' in December 2017.
Emily Compagno's Social Media Account Links: