FaZe Kay is millionaire Youtuber, Gamer & Internet celebrity. He is director of the FaZe clan which is one of the top e-sports company and gaming clan in the world. He is from England and currently stays in Los Angeles, California.
Facts about FaZe Kay
| | |
| --- | --- |
| Known As | Faze Kay, Frazier Khattri |
| Age | 22 years old |
| Birth | 10 Feb 1996 |
| Gender | Male |
| Girlfriend | Charlotte Parkes |
| Address | Los Angeles, California |
| Nationality | British |
| Alumni | Oxted School |
| Ethnicity | White |
| Religion | Christian |
FaZe Kay's Childhood and Studies
FaZe Kay real name Frazier Khattri is an internet celebrity, online content producer, Youtuber & a popular gamer from the United Kingdom.
Kay was born in England on 10th February 1996. He completed his schooling from Oxted School in England and enrolled for business studies. While pursuing business studies he got interested in game and software development and hence he left the business studies after the first year. He joined another course at dropped out of the university and become full-time Youtuber and internet celebrity.
FaZe Kay's Personal Life (Brothers & Girlfriend)
Kay stays in Los Angeles with his brothers. He has three brothers, Jarvis, Chandler, and Jay who are frequently seen in his vlogs and they pull up pranks on each other.
Faze Kay is dating Charlotte Parkes. Charlotte Parkes is 25 years old American model, social influencer & Youtuber. She started her social career in 2013 on Facebook and Twitter by posting her images in public. Parkes is a makeup queen and in Q&A segment of vlogs she is frequently asked about her love for makeup. FaZe Kay and Charlotte Parkes stays together and they both appear regularly in each other's vlogs.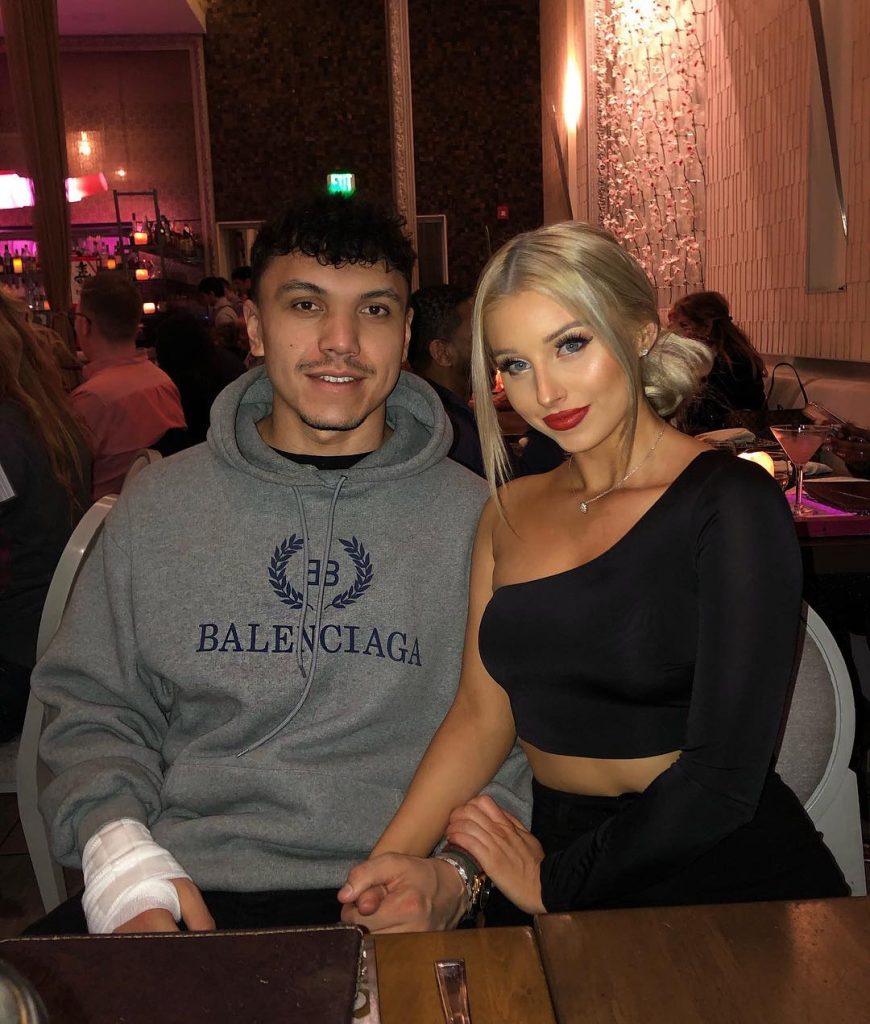 FaZe Kay's Net Worth & Career
Kay started out as a gamer and later transitioned into creating regular vlogs and content like his other clan members. He mostly live streams Fortnite on his Twitch channel where he has 100,000 followers.
He is the director of FaZe clan which he joined after 2 years of the clan's formation.
FaZe Kay's net worth is estimated to be around $2 Million. His income sources are tournaments, Youtube vlogs, Twitch live stream, donations & deals promotions. He earns around $300,000 each year from Youtube ads revenue. $150,000 from Twitch live stream, a huge amount of donations from his viewers and fans and deals promotions. Kay has worked with various companies on promotion including, Impractical Jokers, Like App, Opinion Post and more.
FaZe Kay's Public Presence and Social Media
Kay stays out of negative controversy so far he has not been in such matters. He went viral on social media for his crazy bottle flip videos. He is 2 Million subscribers on Youtube, 400,000 followers on Twitter and 500,000 followers on Instagram.