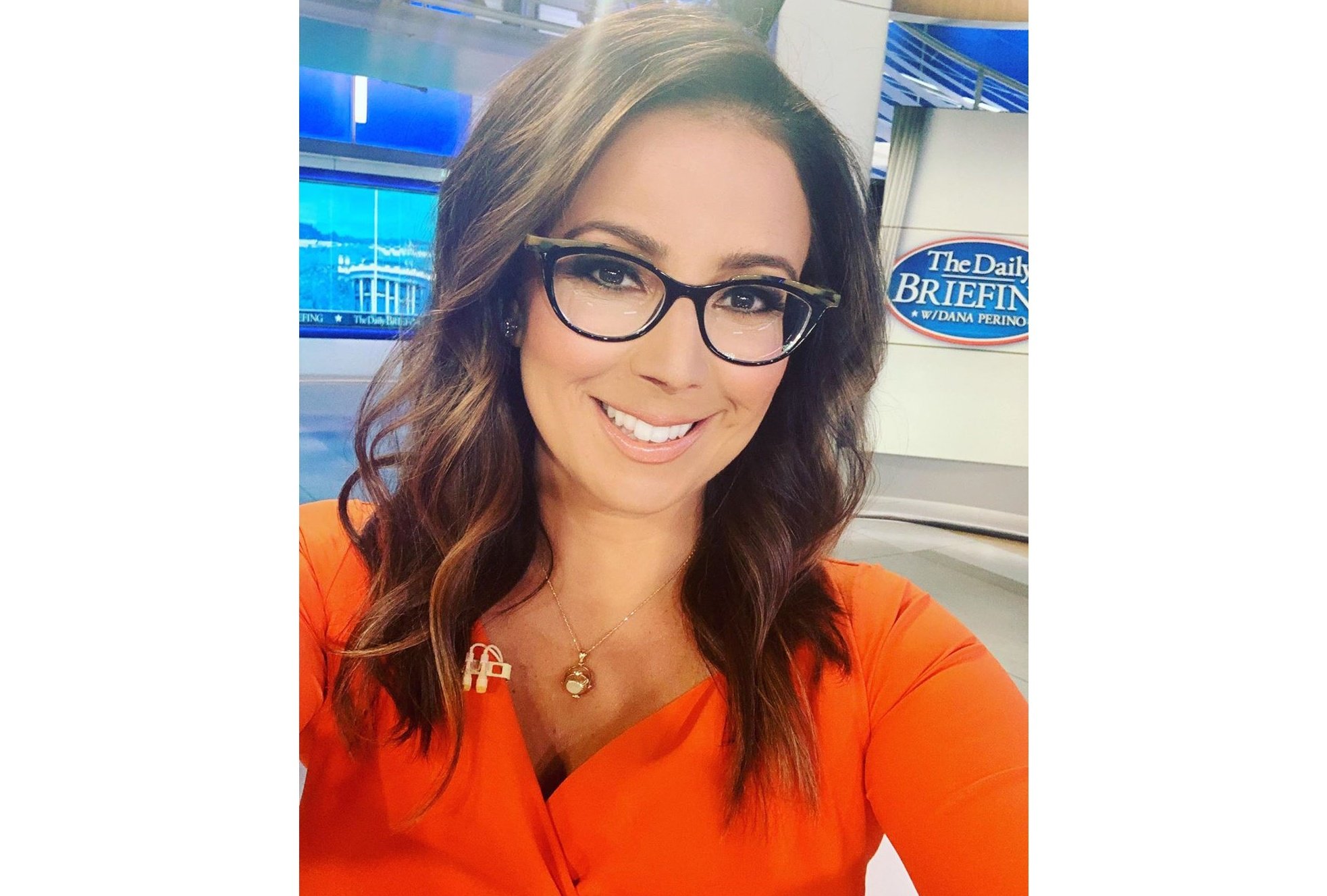 Julie Banderas is 47 years old Fox News anchor and national correspondent based in New York City. She is happily married to Andrew Sansone and has three kids.
Born and raised in Hartford, Connecticut, United States she started working for Fox News in 2005 and won Emmy awards.
Julie Banderas's parents and childhood
Julie Banderas was born to Colombian mother Fabiola R. and American father Howard Dexter Bidwell. Her mother was a school teacher and her father was a US Navy officer. Howard Bidwell passed away in 2010.
She was born and raised in Hartford, Connecticut, the United States where she completed her education and for her bachelor's degree to moved to Boston to attend Emerson College.
Julie Banderas's Husband and Children
Julie is married to Andrew J. Sansone, her husband is a prominent American businessman and he is a member of the board of director of Habitat for Humanity. He is also a founding president of Old Rock Media and Big Apple Channel.
He also runs his own financial advisor firm Andrew Sansone, CFP Allied Wealth Partners.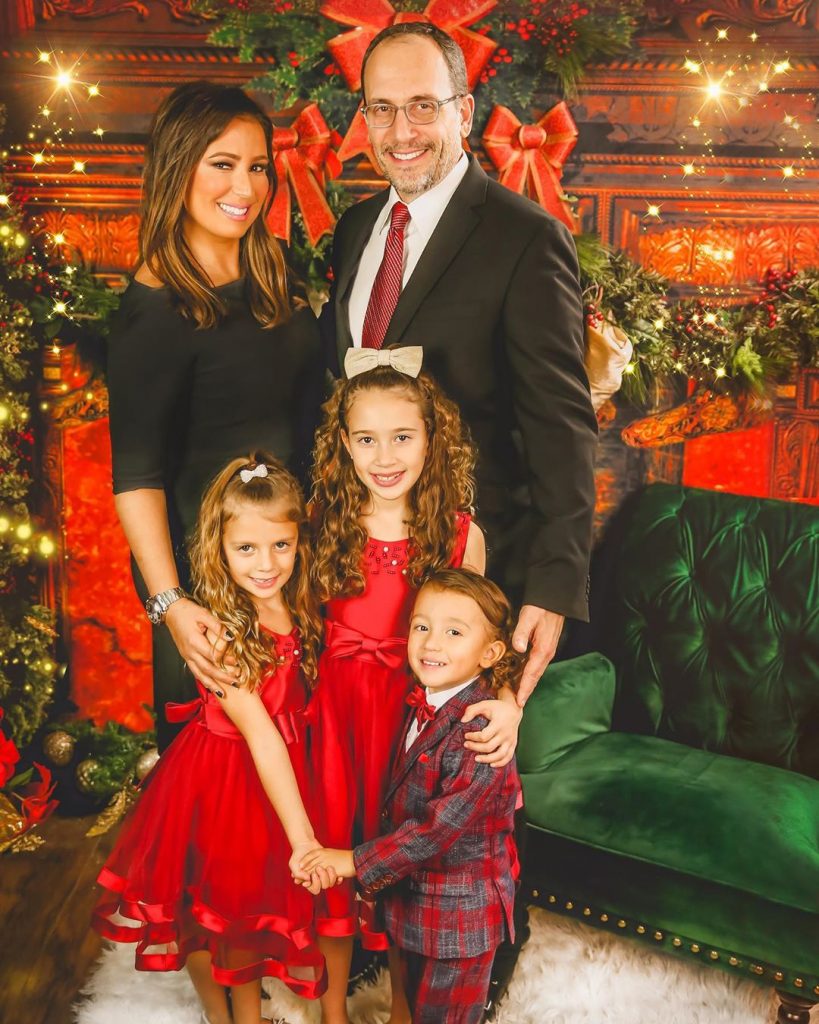 Julie Banderas and Andrew Sansone's Love Story
He was on board of director of Habitat for Humanity and he was putting together an event and emcee for his event canceled last minute. But he told Andrew that he will ask somebody else in his office to cover the event.
Julie knew Andrew because he used to take his dates on live News set to watch the recordings. Julie and everyone knew him by the guy who always bought his dates on the set. But they always had a question that he never bought the date again to the set.
When Julie agreed to be an emcee at Andrew's event which he was planning for months after the event he asked her for a dinner at Haru.
After the dinner on the next day, he got her dozen yellow roses from Andrew. They shared a special connection and they broke-up four times.
When the fourth time they got together they went on a date in West Harbor in Long Island right off from Center Island where all the beautiful homes are and they were on Julie's boat.
Andrew wanted to learn clam digging and planned to propose her during that. While on the beach he asked Julie to walk the dog and during that time gap he took the bottle with the proposal written in it and hid it in the sand.
When she came back he acted like he found a lost bottle from the sea and open it and handed the paper to Julie to read it. The paper had a proposal written on it.
They got engaged that night and she informed her mother on the phone about it and they got married in August 2009.
Watch their entire proposal story in below video:
They have 3 kids together
Julie and Andrew married in Aug 2009 and the ceremony took place at the Fifth Avenue Presbyterian Church in New York City.
At the time of marriage she was 35 years old and and he was 42 years old.
After just three months of marriage Julie announced on live TV that she was pregnant, here is the video of her announcing her pregnancy:
On 21 April 2010, her first daughter Addison Melissa was born, on 13 November 2012, her second daughter Avery Julie was born and in 2016 her son Andrew Harrison was born.
Julie Banderas's Career
After completing her bachelor's degree from Emerson College in Boston. In Oct 1997 she started working local channel WLVI-TV, Gray Television as a News Anchor in Boston she worked there till July 1999.
Then she joined WBRE-TV, WYOU-TV a CBS affiliated channel in Jan 1999 until Jan 2000 as a News Anchor.
In Jan 2000 she joined WFSB-TV a CBS affiliated local news channel as a News Reporter, she worked there till Dec 2001.
In Jan 202 she joined Fox network's local New York channel WNYW-TV where she worked till Nov 2005.
In 2005 she joined Fox News as a News Anchor and Nationa Correspondent and has been working there for 15 years. During this time period, she has worked on various positions, shows and has won many awards including Emmy awards.
Facts about Julie Banderas
Julie Banderas's net worth is estimated to be around $15 million
She charges $20,000 per event fee. Source
She has contributed to various news publications including, Fox and HuffPost.
She criticized President Donald Trump for referring to Americans as 'Suckers of the World.'
Her daughter Avery Julie/Sansone is a child performer on and off stage. She has her own Youtube channel and Instagram page.
On Instagram she has 4,000 followers where she posts personal life photos, she started using it in 2011.
Her followers think Julie has divorced or separated from her husband but that's not true, she is living happily with her husband.
| Wiki and Bio | |
| --- | --- |
| Full Real Birth Name | Julie Banderas / Julie E. Bidwell |
| Profession | Television news anchor |
| Age | 46 years old |
| Date of Birth (DOB) | 25 Sep 1973 |
| Birthplace | Hartford, Connecticut, United States |
| Gender | Female |
| Nationality | American |
| Ethnicity/Race | Colombian and Caucasian |
| Religion | Christianity |
| Current Residence | New York City |
| Height | 5 feet 5 inches |
| Body Measurements | 36-30-38 |
| Family | |
| Father | Howard Dexter Bidwell (US Navy Veteran, died in 2010) |
| Mother | Fabiola R. |
| Sister | Melissa Bidwell |
| Husband | Andrew J. Sansone |
| Daughter(s) | Addison Melissa (born on 21 April 2010), Avery Julie (born on 13 November 2012) |
| Son | Andrew Harrison (born in 2016) |
| Education | |
| Bachelor's Degree | Emerson College |
| Net Worth | |
| Net worth (Estimated numbers) | $15 million |
| Salary | $1.2 million per year |
Julie Banderas's Photo gallery