Kellie Chauvin is the wife of Derek Chauvin the cop involved in George Floyd's Death. She was born in Laos and migrated to the United States in 1980 after living in a refugee camp in Thailand for 3 years. She won Mrs. Minnesota pageant in 2019 and holds an associate degree in radiology and real estate. In the past, she was worked as a radiologic technologist for 13 years and now she works as a real estate agent.
| Wiki and Bio | |
| --- | --- |
| Full Real Birth Name | Kellie Chauvin, Kellie Xiong |
| Profession | Realtor, Real Estate Agent |
| Age | 45 years old |
| Date of Birth (DOB) | 21 October 1974 |
| Birthplace | Laos |
| Gender | Female |
| Nationality | American |
| Ethnicity/Race | Hmong, Asian |
| Religion | Buddhism |
| Current Residence | Minnesota |
| Height | 5 feet 5 inches |
| Husband | Derek Chauvin (m. 2010) |
| Children | George Xiong |
Kellie Chauvin was born in Laos
Kellie Chauvin also is known as Kellie Xiong was born in Southeast Asian country Laos. She is 45 years old and was born on 21 October 1974. By ethnicity she is Hmong it is an ethnic group native to Laos and Vietnam.
She spent most of her childhood in refugee camp
Kellie Chauvin was born during the civil war in Laos which lasted 16 years, due to civil war and economic downfall she lived in the refugee camp with her family during his childhood. In 1977 when she was 3 years old her family left Laos and settled in Thailand where her family lived till 1980 in the Thailand refugee camp.
She migrated to the U.S. in 1980
In 1980 Kellie's family left Thailand and came to the United States to start a new life after the traumatic life in Laos and Thailand. In the United States, they settled in Eau Claire, Wisconsin.
She was bullied in her school
In 1984 Kellie started her formal education in kindergarten when she was 10 years old. As they just migrated from an Asian country her English was not good and she was bullied for her language and appearance in her school. Source
Kellie Chauvin won Mrs. Minnesota in 2019
Even though going through tough times in childhood and bullied for her looks, when one of her friends suggested she should participate in Mrs. Minnesota. She filled the form and was a contender for 2019 pageant and finally, she won the pageant in 2019 and became Mrs. Minnesota 2019.
Kellie Chauvin divorced her first husband
Kellie was just 17, under her family pressure, and believes she married an unknown man in 1991. Hmong people believe that if their daughter does not get married before the age of 18, she won't get married ever, hence an arrange marriage was held and she married an unknown person.
Post marriage she started living in Florida with her husband and had two children, a daughter and a son name George Xiong.
As Kellie mentioned her relationship with her husband was abusive and she couldn't continue longer she they got divorced in 2001.
Kellie Chauvin has an associate degree in Radiology
After her divorce, Kellie started her education again and completed an associate degree in radiology and became a radiologic technologist. After completing her degree she got an opportunity to do an internship at Hennepin County Medical Center in Minneapolis and eventually started working full time. She worked at Hennepin County Medical Center for the next 13 years.
Kellie Chauvin and Derek Chauvin married in 2010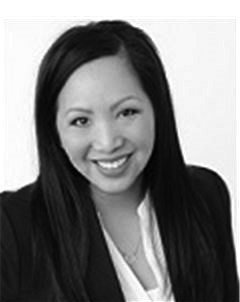 While Kellie was working as a radiologic technologist at the emergency room in Hennepin County Medical Center, she met Derek Chauvin who being a police officer bought a suspect for a health check before an arrest. They met at the hospital and started talking, Kellie Chauvin and Derek Chauvin got married in 2010. Source
She now works as a realtor
After Kellie and Derek got married she went to Kaplan University in Iowa to learn real estate business and got her real estate license now she works as a realtor. She sells mid-ranger properties between $89K – $500K, the information was accessed from Realtor.com but the page is now inaccessible now, here is the screenshot from Google Cache.