About Sanni McCandless aka Cassandra McCandless
| | |
| --- | --- |
| Known As | Cassandra McCandless, Sanni McCandless |
| Age | 26 years |
| Birth Place | 30 June 1992, United States |
| Gender | Female |
| Father | Jay McCandless |
| Mother | Leslie McCandless |
| Sibling | Carine McCandless |
| Boyfriend | Alex Honnold |
| Address | Las Vegas, City in Nevada |
| Nationality | American |
| Alumni | East Chapel Hill High School, Universidad Internacional, University of North Carolina at Chapel Hill, iPEC Coaching |
| Ethnicity | Chapel Hill Town in North Carolina |
| Religion | Christianity |
| Height | 5'6″, 1.70 meter |
| Weight | 56 kg, 123 lbs |
| Occupation | Outdoor Life Coach, Rock Climber & Co-Founder |
Sanni McCandless also know as Cassandra McCandless a rock climber, life coach & co-founder of Outwild. She is 26 years old and was born on 30 June 1992 in the United States.
She grew up in Washington and North Carolina. Her real name is Cassandra, but her childhood friend was not able to pronounce her name, so she called her Sannie, and since then that has been her primary name.
Sanni's mother Lesley McCandless & father Jay McCandless owns a company name SunCastle Microwave LLC in California, United States. The company deals in components and systems of circuits, modules, antennas, power amplifiers, mixers, attenuators, waveguides & filters.
Her parents are graduates from The University of California, Los Angeles (UCLA). Her father is an electromagnetic engineer, and her mother is a corporate communications specialist.
She has two siblings, her sister Carine McCandless introduced her to rock climbing. Alex Honnold, one of the famous rock climbers she is inspired by is her boyfriend, and they are dating since 2015.
Education
While in University of North Carolina at Chapel Hill she traveled to Mexico on a Spanish language immersion program.
Sanni completed her school from East Chapel Hill High School in North Carolina. Her B.A. from University of North Carolina at Chapel Hill – Bachelor of Arts (BA), Psychology (Spanish minor). Spanish language course from Universidad Internacional – Spanish Language and Culture and completed her Life Coach professional course from iPEC Coaching.
She worked as a hospitality assistant in Cordoba, Spain at WorkAway.
She moved to Seattle, Washington to work for event management company EnergySavvy as event and marketing coordinator and she quit the job in 2016 to travel around the world.
The story of her name
One of her childhood friend couldn't pronounce her name so called her Sanni.
She knows two languages English and Spanish.

Career
After her education she started traveling around the world and when her savings were about to finish she started her own business and became a life coach. She completed her professional training from iPEC coaching. To help people communicate better and be the ease with outdoor life. In her coaching, a considerable segment of practice is based on rock climbing. Her clients prove her to be a remarkable coach; she is one of the best in the industry,
Sanni's sister introduced her to rock climbing, and she loved it so much that became a professional rock climber she was later featured in National Geographic documentary, Free Solo.
How Sanni McCandless and Alex Honnold started dating?
Sanni was never into online dating; she uses to handover her number to the guys she was interested in. Being a rock climber, she followed some famous professionals including Alex.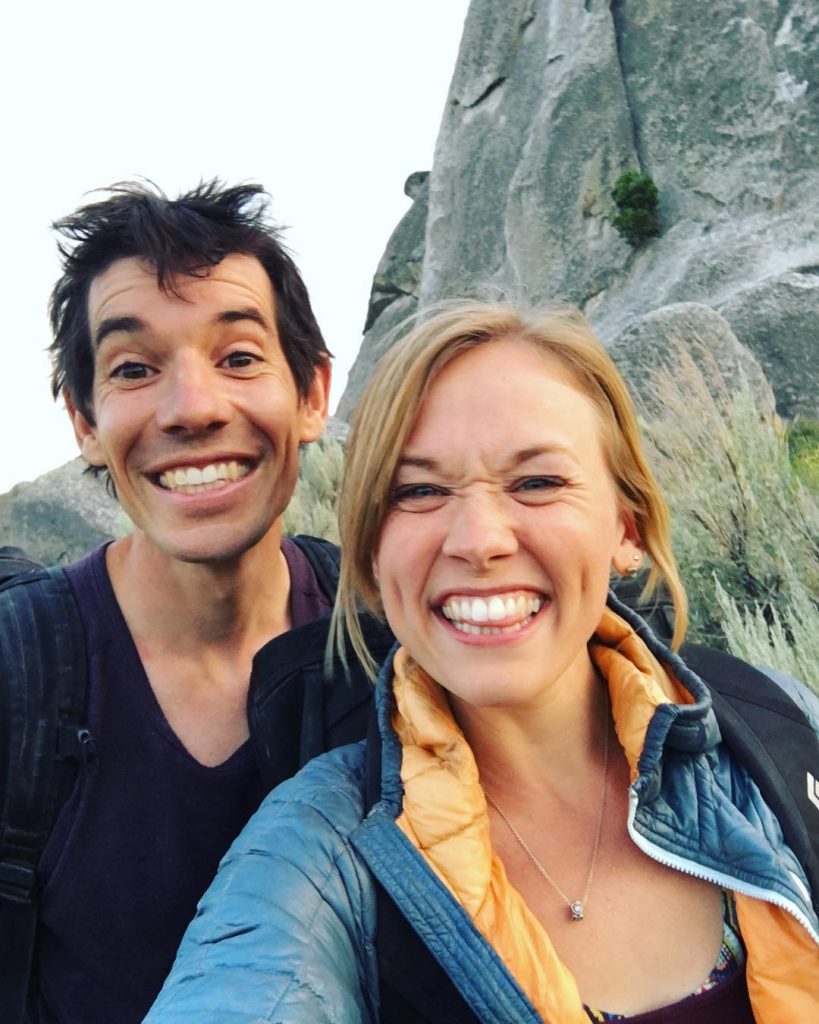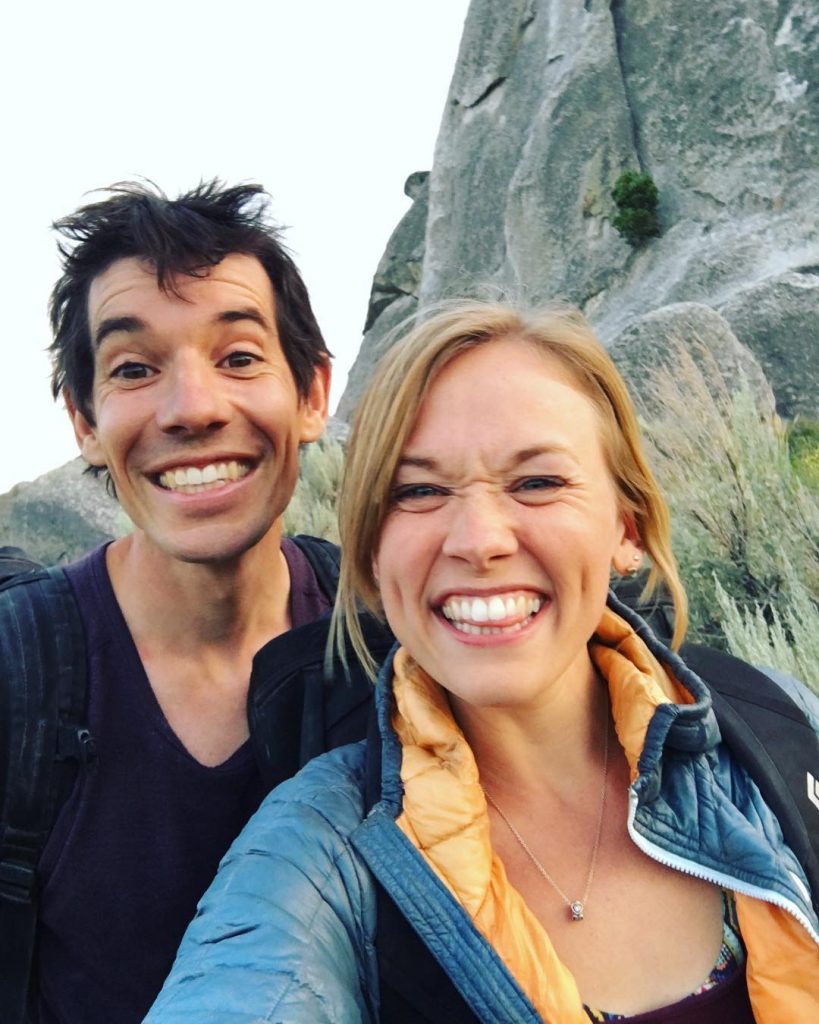 In 2015 Sanni and her friend went to Alex's book launch 'Alone on the Wall' in Seattle and after getting the book signed Sanni gave her number to Alex and went on a date when due to book tour Alex revisited Seattle.
Soon Sanni started living with Alex in his Van. Later he bought a concrete house in Las Vegas where they live when not climbing or on a trip.
Both are simple and happy people with down to earth attitude.