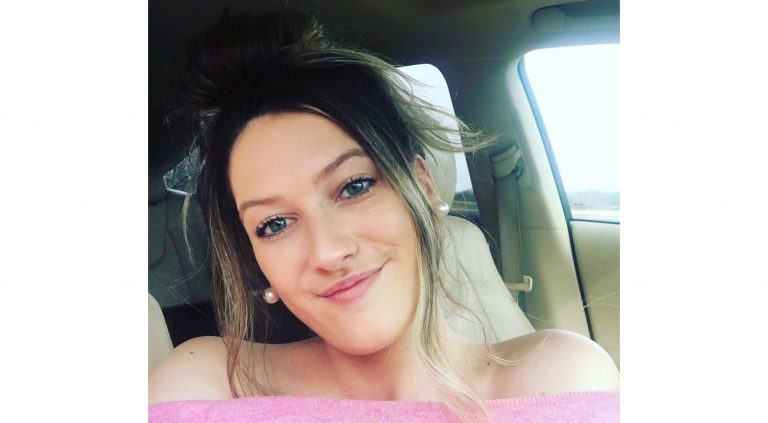 Whit Strunk also is known as Whitney Strunk is 23 years old TikToker and social media influencer. She is famous for recreating family and daily life events with her mom. Viewers find her videos relatable and entertaining. She lives in Kentucky and has 4 siblings, two brothers, and two sisters.
Read our detailed article about Whit Strunk's biography and her growth on the social platform TikTok.
Whit Strunk is 23 years old
She is 23 years old and was born on 22 October 1996 in Kentucky, United States.
Whit Strunk has 4 siblings
She has four siblings, 2 brothers and 2 sisters Trish and Victoria Green. She has one elder sister and her other sister and brothers are younger to her. One of her brothers is a football player while another one works at a food chain.
Whit Strunk is married and has a son
She is married to Joseph Scott and has a 6 months old son named Levi Scott Payne.
Edit

| Wiki and Bio | |
| --- | --- |
| Full Real Birth Name | Whit Strunk, Whitney Strunk |
| Profession | Social Media Influencer, TikToker |
| Age | 23 years old |
| Date of Birth (DOB) | October 22, 1996 |
| Birthplace | Kentucky, United States |
| Gender | Female |
| Nationality | American |
| Ethnicity/Race | Caucasian |
| Religion | Christianity |
| Current Residence | Kentucky, United States |
| Height | 5 feet 4 inches |
| Measurements | 123 pound / 56 kgs |
| Family | |
| Mother | Patricia Marie |
| Husband | Joseph Scott |
| Childrens | Levi Scott Payne (born on 2 November 2019) |
| Sisters | Trish, Victoria Green |
| Brothers | 2 brothers |
Whit Strunk started creating video in December 2019
She started creating videos in December 2019 and just under five months she has already crossed 2.2 million followers on her TikTok page 'sunnyside_' and 73 million likes to her videos. Here is her first TikTok Video:
In March 2020 she completed her first milestone of crossing 1 million followers, here is her celebration video with her son and mother:
In May 2020 she has crossed another milestone by hitting 2 million followers.
Whit Strunk's most viewed TikTok video has 14.6 million views
Most of her video crosses a million views easily but one of her videos which is the most viewed video has crossed 14.6 million views and it was uploaded on 28 February. It has 3.2 million likes and 7,000 comments as well to it, below is the video:
Whit Strunk and her siblings were raised by single mother
Whit and her 4 siblings were raised by their single mother Patricia Marie, who is also a TikTok user.
Whit Strunk's mother is also a TikToker
Whit's mother Patricia Marie is an integral part of her TikTok content as her videos are based on a daily conversation between mothers and daughters.
Patricia Marie also has her own TikTok profile 'patricia_marie1' with over 1.3 million followers and 32.2 million likes to her videos.
Whit Strunk's content is gaining organic reach and she is going viral by creating relatable videos, her videos are shared by most of the users which is helping her in growing her TikTok account. With massive 2.2 million followers and high engagement rate she is estimated to be charging $500 per promotional video.
Whit Strunk's Photo Gallery